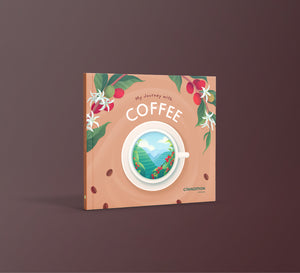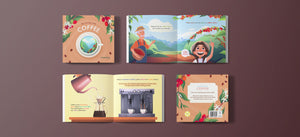 My Journey with Coffee
Dive into the fascinating world of coffee! Discover its origin and catch a glimpse of different coffee cultures around the world. Join us on an eye-opening journey to uncover how coffee is transformed from bean to cup! This book is a perfect coffee conversation with children and coffee lovers.
cinnamon art stories is delighted to publish My Journey with Coffee - the world's first nonfiction bean-to-cup coffee picture book for children - in collaboration with The Maks' Coffee.
Written by Chris Maksaereekul   
Illustrated by Kimberly Peh
© Text and Illustrations: Cinnamon Art Publishing
Published by Cinnamon Art Publishing
Length: 32 pages
Format: Hardback
Language: English 
ISBN 978-981-18-1600-0
First published in 2021