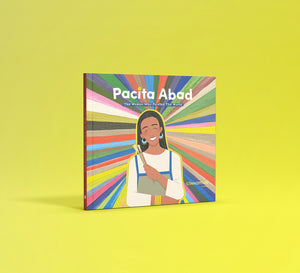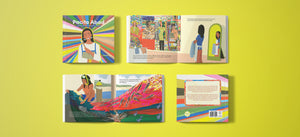 Pacita Abad: The Woman Who Painted The World
Young Pacita's life took a turn when she found herself immersed in the bohemian spirit of sunny San Francisco. She spent her life travelling the world, spending time with marginalised communities, and drawing attention to socio-political issues through her art. 
From traversing the highlands of Papua New Guinea to visiting refugee camps in Bangladesh to experiencing the rich cultures of Southeast Asia, this book tells the inspiring story of Filipino artist Pacita Abad - the woman who painted the world.

Text by Cinnamon Art Publishing 
Illustrated by Sienny Septibella
© Text and Illustrations: Cinnamon Art Publishing
Published by Cinnamon Art Publishing, in collaboration with the Pacita Abad Art Estate
Length: 44 pages
Format: Hardback
Language: English
ISBN 978-981-18-3405-9
First published in 2023
This book contains original illustrations. No artwork images are reproduced.